ImageWorks is your source for high definition Video Conferencing systems from LifeSize, but we also carry equipment from many other manufacturers. Please contact us for details and pricing.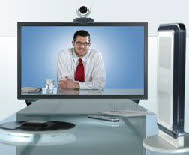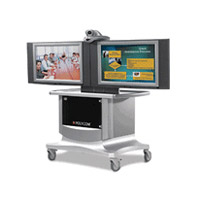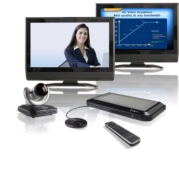 LifeSize Hi-definition Video Conferencing System
LifeSize High Definition Video Communications: delivering on the promise of video conferencing. Hold a videoconference with customers, partners, and employees around the globe – in true high definition. Meet face-to-face at a distance, as naturally as if you're in the same room. LifeSize delivers the ultimate telepresence experience, rivaled only by meeting in person. Do more. Travel less. Be present with LifeSize.
LifeSize Express 220
Extending the capabilities of the award-winning LifeSize® Express ™ system, LifeSize® Express 220™ is an enhanced Full HD video communications system that is both affordable and scalable. Ideal for small working groups, teams or individual knowledge workers who want to take communication over distance to the next level, LifeSize Express 220 has it all.

With LifeSize Express 220, you not only get Full HD video quality - 1080p30/720p60 - for natural, realistic interactions at the lowest possible bandwidth, but also crisp, crystal clear data-sharing and an all new digital I/O with Full HD support. Support for dual high definition displays, Full HD camera, and phone or microphone options, LifeSize Express 220 offers the ultimate flexibility.
Polycom Video Conferencing Solutions
Polycom video conferencing solutions enable people in different locations to collaborates face-to-face as if they were in the same room. The extraordinary Polycom personal to immersive teleconferencing experience can improve productivity, accelerate decision-making and deliver competitive advantage; all while helping the environment by reducing the need to travel. Imagine how your business will change when distance is no longer a barrier.
These are just a few of the video conferencing systems we can provide. Please contact us so we can discuss your needs, and help you determine the right solution for your video conferencing needs.